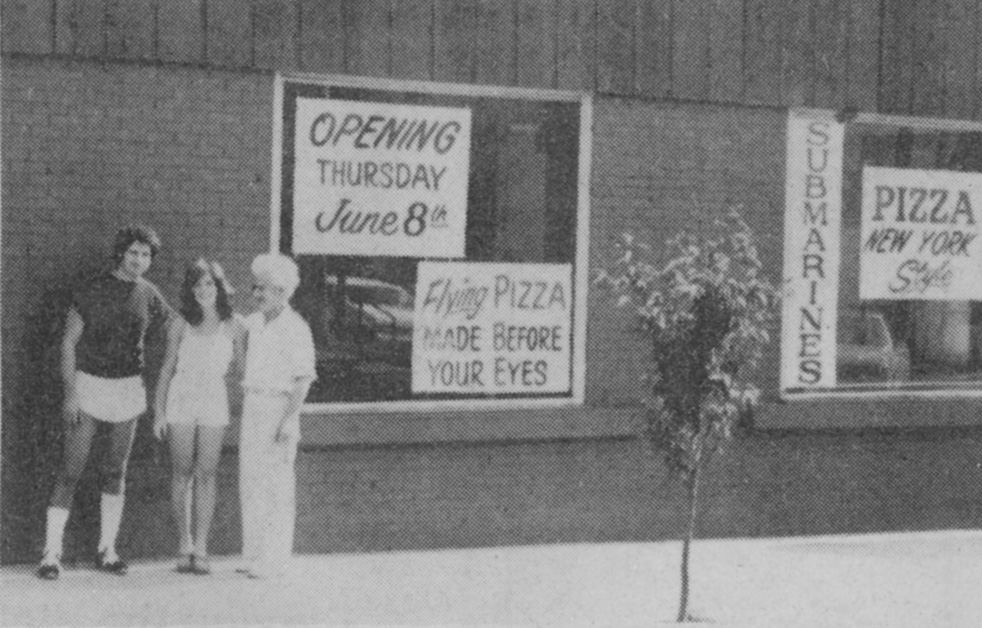 1968:
Athanasios Chris Karamesines set out to fulfill his dream of becoming a pizza restaurateur. Chris, the Greek part of Greek's® Pizzeria, was born in Chicago and developed a taste for good food at a young age. His father, who traveled to the United States of America in 1919 from a small village in Greece, foresaw the endless opportunities America had to offer. The Karamesines family has been in the restaurant business since 1922 and no matter the name of each location, over the years the neighborhood customers commonly stated "let's just eat at the Greek's."
THEN
Chris, who opened his first restaurant (diner-style) when he was only 14 – later became a self-taught professor of pizza, earning his home- baked degree by studying in the kitchens of top- notch operations across the country.
As a pizza fan, he learned the ins and outs of the industry and opened his first pizzeria at 454 S. Greenwich St. in Valparaiso, IN at the age of 17. Unsure of what to call it, his mother suggested the name "Greek's® Pizzeria." Business was good and he never looked back. At 23, Chris was joined by his lovely, late wife, Cindy and together they continued to build and consult pizzerias throughout the world.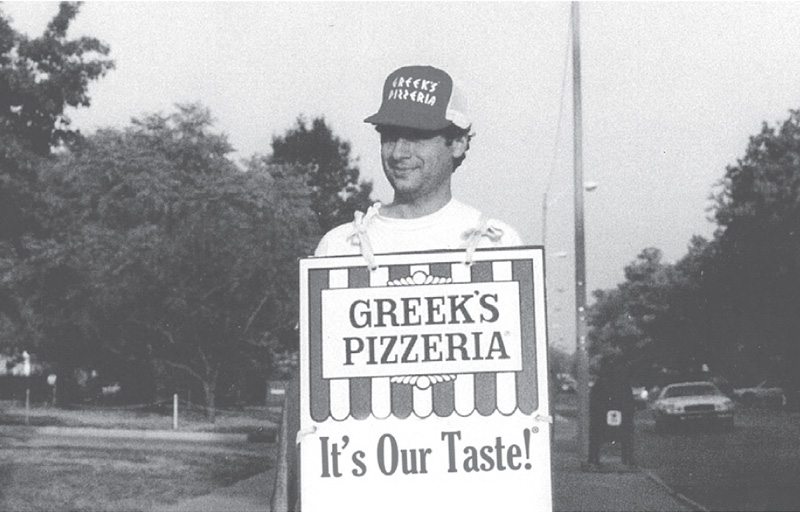 NOW
Over the years, Chris and Cindy built pizza restaurants in Indiana, Hawaii, Florida, Pennsylvania, Kansas, Texas, Ohio, the Carolinas and more. Along the way, Chris developed Pizza Forum® (A forum for family and friends®) which is typically a larger facility including a proprietary design enclosure with game rooms. Franchises are sold for both Greek's® Pizzeria & Pizza Forum®, allowing individuals to be in business for themselves but not by themselves, and have an opportunity to become entrepreneurs.
Greek's® Pizzeria and Pizza Forum® is a one member LLC, not a shareholder, partnership, or publicly owned company. As Greek's® continues to grow, the restaurants feature specialized pizzas, pastas, fresh French style bread sandwiches or pizza shell wraps, breadsticks, salads and an assortment of beverages. Our fresh, homemade hand tossed dough, Greek's® Italian sauce, select blended cheeses, with gourmet toppings and method of preparation make our pizzas more flavorful and original than others (It's our taste!®)
Greek's® Pizzeria locations are independently, locally-owned and operated.
All prices and menus are subject to change at any time. Please confirm prices at time of order with your preferred Greek's® Pizzeria location. Greek's® Pizzeria is a registered trademark.